Skip Main Content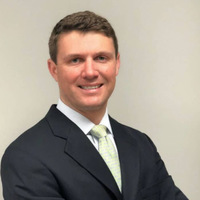 Scott A. Tucker MD
ROLE:
Orthopedic Surgeon (Sports Medicine)
SPECIALTIES:
Shoulder Surgery,
Elbow,
Knee,
Sports Medicine
LANGUAGES:
WE CARE ABOUT YOUR FEEDBACK!
Please take a moment and let us know how your experience was.
REVIEW US
Testimonials
Posted On

January 11, 2022

Dr. Tucker was very patient and informative. He explained my injury with great detail. He seemed genuinely concerned about my well-being.

Posted On

November 9, 2021

Dr Tucker is great, he has a wonderful bedside manner and immediately diagnosed my problem and resolved all my fears about my upcoming surgery, I highly recommend Dr Tucker to anyone that needs a good orthopedist!

Posted On

November 9, 2021

Dr. Tucker did my shoulder surgery and did an excellent job! He is very thorough, very friendly and easy to talk to. I would absolutely recommend him to my family and friends!

Posted On

November 9, 2021

I visited Dr. Tucker late last year because of Pain in my shoulders and I could not sleep. My MRI's revealed 2 torn rotator cuffs and a bicep tendon tear. I am just completing rehab on my 2nd shoulder surgery. My rehab has not had any setbacks and both shoulders were progressing ahead of the typical schedule. I wouldn't take a shoulder anywhere else.

Posted On

November 8, 2021

What a wonderful and professional Doctor. The experience with OSNO was everything I was told going into a shoulder surgery plus some. Dr. Tucker is up front and very skilled at what he does. Im 10 months post op, 100% range of motion. Im 110% better than pre op and about 70% in strength improving daily. Compared to others that had similar procedures I was provided the best equipment to remain painfree and comfortable, it was almost unfair! Thanks so much for taking care of me!
Jefferson Orthopedic Clinic
Contact Us
Office Location
Office Location
Address:
Hours:
Get In Touch with Us:
Trust in the Experts at Jefferson Orthopedic Clinic
Find compassionate care from the best orthopedic surgeon near you.